Bio Image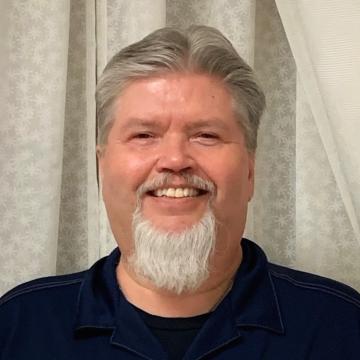 Bio
President
Union History:  I have been a Union Member for 40 years.  I started in 1973 with Country Club Markets St. Paul  (UFCW Local 789) where I was a carryout, stocker and checker. From there, I went to Tradewell Stores Inc. in Seattle, WA (UFCW Local 1105) from 1977 to 1988 were I worked in the produce department and became a produce manager.  
I came on staff at UFCW Local 1105 in Seattle in 1988 were I was a Union Representative; I worked in the Grievance Department and became the Grievance Director. I then became the Secretary Treasurer. We merged with UFCW Local 1001 to form UFCW Local 21 and I became the Retail Director. I came Back to MN in 2008 and started to work at UFCW Local 1116 in Duluth, MN as an Organizer and Union Representative. Locals 1116 and 789 merged to form UFCW Local 1189 and I came down from Duluth to be a Union Representative. I am also on the Executive Board as Recording Secretary.  I have worked for the UFCW for 26 years.
Why do you do what you do?
Union runs in my blood.  My father, brothers, aunts, uncles, cousins, nieces, nephews and a son are, or were, union members. They were Railroad Electricians, MTC Bus Drivers, St Paul (MN) and Vashon Island (WA) Teachers, Librarians, School Custodians, Railroad Carpenters, Minnesota Iron Range Miners, UFCW Retail Grocery Workers, Fire Fighter/Paramedic and Truck Drivers. That is the alphabet soup of unions in this country. I grew up knowing the value of working Union and I am working to pass that understanding on to future generations.